Each week on Wednesday, USA Field Hockey will highlight an active club from one of the eleven regions around the United States to shine a spotlight on what makes Member Clubs unique. From coast-to-coast, clubs big and small will be featured to increase awareness of field hockey across the country, and administrators and coaches will have the chance to talk about initiatives, training and favorite parts of the game. This week from Region 7 is Washington Wolves.
Club Name: Washington Wolves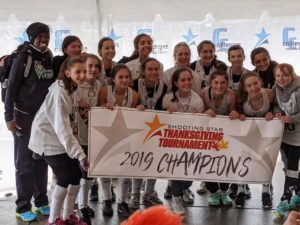 History: The Washington Wolves club was founded in 1988 by Steve Simpson. In 2007, Simpson passed the club on to Joann Engestrom, who ran the club until late 2018, when it was taken over by the current director, Gloria Nantulya. The Washington Wolves are the oldest club in the Washington D.C, Maryland and Northern Virginia (DMV) area.
Read full article on USA Field Hockey website.